YEW TEE POINT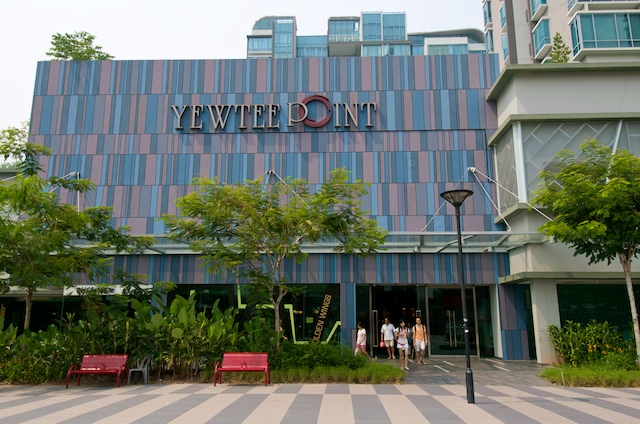 Introduction

Commercial Building Details

Yew Tee Point is a commercial 2 storey retail shopping mall located at 21 Choa Chu Kang North 6 Singapore 689578, district 23. It has one basement level and one storey above ground. It is completed in 2008 by Frasers Centrepoint. The tenure is 99 Years leasehold expiring on year 2105. The total Net lettable area is 72,948 sqft. The total number of leases available is 78. The number of car park lots available is 83.

Yew Tee Point is conveniently located next to Yew Tee Mrt station and accessible via expressway KPE. It is primarily used for F&B and Retail outlet rental and sale. It has been playing an important part in providing a wide range of goods and services including dining, retail, banking and many more services to residents staying in the vicinity.

The owner is Frasers Centrepoint and the contact number is 65) 6465 1986.

Tenants

Yew Tee Point's key tenants include Koufu (food court), NTUC Fairprice, subway, Toast Box and Xin Wang Hong Kong Café. The mall offers F&B, retail outlets, educational services, beauty services, healthcare services and many more for residents in Yew Tee as well as shoppers from everywhere.

PARKING RATES

Mon to Fri : $1.18 for 1st hr, $0.64 for next subsequent 1/2hr from 7am to 7am the following day

Sat/Sun/Public Holidays: Same as Weekdays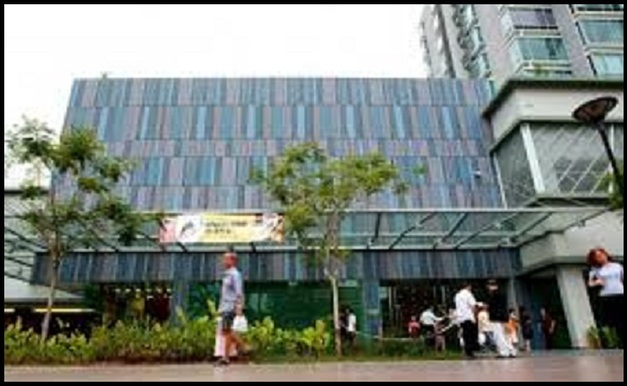 Commercial Building Location

Yew Tee Point is strategically located at 21 Choa Chu Kang North 6 Singapore 689578 in District 23. It is located at the Yew Tee District, northern part of Singapore. The nearest Mrt station is Yew Tee station which is 0.1 km away. Other nearby stations are Bukit Panjang and Choa Chu Kang Mrt stations. There are also several bus services nearby. Major expressways like BKE, PIE and KJE allow you to get to many places conveniently. Driving to Central Business District and Orchard Shopping District will take you about 20-25 minutes. It is seamlessly connected to the rest of Singapore saving commuters transport time.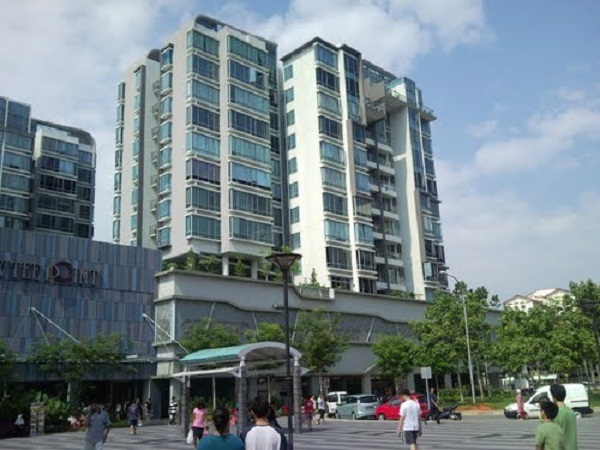 Amenities around

There is nothing more energizing and exciting than reveling in the pulse of the city. There is a cluster of exciting amenities around here:

Malls: Nearby mega malls like Limbang Shopping Centre, Ten Mile Junction, Lot One Shoppers' Mall and many more others which have a myriad of amenities like eateries, retail shops, supermarkets and banks. For more shopping, dining and entertainment purposes you can drive down to Orchard shopping district which is about 20 minutes' drive away or go across the causeway to Johor Bahru.

Restaurants: For more dining options to satisfy your taste buds, head down to the restaurants along Choa Chu Kang Road, Bukit Batok Road and Bukit Panjang Road. For hawker food lovers, you can head down to Yi Jia Food Centre, Fu Xiang Kitchen, 668 Coffeeshop and Yew Tee Market.

Condominiums: There are also several prestigious residential buildings like Regent Grove Condo, Northvale Condominium, Yew Mei Green Condo, Northvale Condo and The Project Condo which are highly sought after by locals and expats.

Supermarkets: The nearest supermarkets are Sheng Siong Supermarket at Ten Mile Junction, Prime Supermarket at 142 Teck Whye Lane and NTUC Fairprice at Yew Tee Point.

Healthcare: For medical consult, General Practitioner clinics in the area, Choa Chu Kang Polyclinic, Khoo Teck Puat Hospital, National University Hospital and Tan Tock Seng Hospital in the area to provide specialist healthcare services for you.

Education: The primary schools here include Kranji Primary School, Yew Tee Primary School, Unity Primary School, South View Primary School and Teck Whye Primary School. The secondary schools nearby include Unity Secondary School, Regent Secondary School, Kranji Secondary School, Choa Chu Kang Secondary School, Teck Whye Secondary School and West Spring Secondary School. Tertiary schools nearby include Pioneer Junior College.

Recreational facilities: There are many recreational facilities around here include Yew Tee Community Centre, Choa Chu Kang CC, Warren Golf Course & Country Club and Singapore Armed Forces Football Club.

Places of worship: For places of worship in this multi-racial and religion society, one can head to Choa Chu Kang Lian He Temple at 11 Choa Chu Kang Street 51, Yi Do An Chinese Temple at 7 Choa Chu Kang Street 51, Lembaga Pentadbir Masjid Al-khair Mosque at 1 Teck Whye Crescent, Sri Murugan Hill Temple at 931 Upper Bukit Timah Rd and Hebron Bible-Presbyterian Church at 10 Choa Chu Kang Street 52.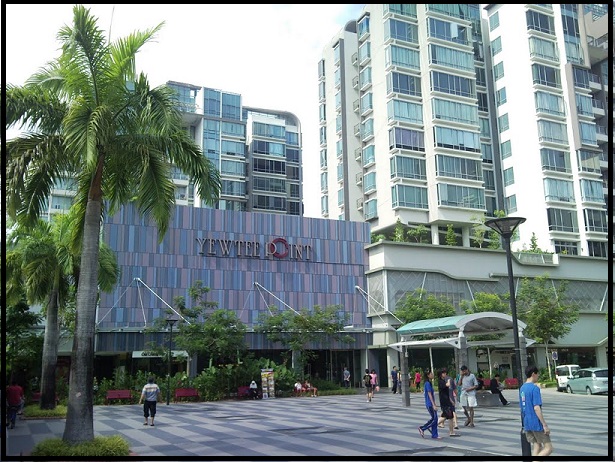 Conclusion

Yew Tee Point is definitely a highly sought after commercial building as it is located in the northern part of Singapore. There are a myriad of facilities in-house and nearby to cater for all your needs. For more details, please contact the relevant personnel.


Did you know?

1. Previously Bukit Panjang was initially known as Zhenghua however it was not very well accepted by the public. It was then recalled Bukit Panjang. However the park in Bukit Panjang is still called Zhenghua Park.

2. Bukit Panjang Lrt rail station was the first Lrt system built in Singapore. Currently the Lrt system is a loop system running through Choa Chu kang, South View , Keat Hong, Teck Whye, Phoenix, Ten Mile Junction, Bukit Panjang , Senja , Segar , Fajar, Bangkit , Pending and Petir stations.

3. Bukit Timah Turf Club was built in 1933. During Japanese occupation, it ceased operation and only restarted the races in the 1960s. Queen Elizabeth II with her husband Prince Philip visited Bukit Timah racecourse back in 1972. It is relocated to Kranji in 2000 as Bukit Timah is a prime area for private housing development.Bukit Timah hill at a height of 16.3 meters is Singapore's tallest hill. Bukit Timah reserve covers an area of 16.4square kilometers and is bounded by MacRitchie Reservoir, Upper and Lower Peirce Reservoir and Upper Seletar Reservoir. One of Singapore's oldest trees, Shorea Curtisii trees have existed here for almost 400 years.

4. Bukit Timah area used to be infested by tigers back in the 19th century. Hunting of the tigers and leopards as well as clearing of the forest led to their extinction by 1930.

5.Hindhede Nature Park in Bukit Timah used to be a quarry for granite until mid of 20th century when all the granites are exhausted.

6.Bukit Timah used to be industrial estates until the 60s whereby the industrial developments are moved to Jurong and Bukit Timah turned into a prestigious private residential estate district 11.


YEW TEE POINT MANAGEMENT OFFICE
MCST No: 01-3516
Development Name: YEW TEE POINT
Development Location: 21 CHOA CHU KANG NORTH 6
MC Address: 21 CHOA CHU KANG NORTH 6 02-01 SINGAPORE 689578
MC Contact No.: 64651986